Gastronomy
38 GRAD – Café and Restaurant
The 38 degrees is the new gastronomy in the thermal bath Aukammtal Wiesbaden and not only accessible for guests of the thermal bath. Behind the large glass front of the lovingly designed interior, our guests can relax wonderfully and enjoy first-class service.
In summer, a large outdoor terrace invites you to linger.
Whether breakfast, lunch, a snack or dinner, there is something for everyone. All dishes are prepared fresh and with love.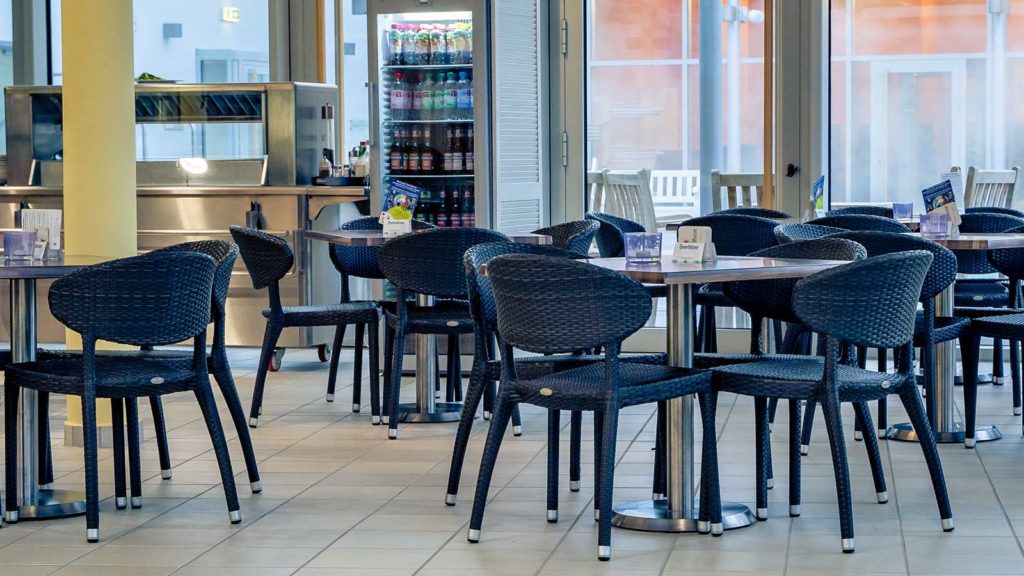 Contact
38 Grad – Café and Restaurant
Gastronomy at Aukammtal Thermal Baths
Leibnizstraße 7
D-65191 Wiesbaden
Tel.: 0173-9152171
Email: info@38grad-wiesbaden.de